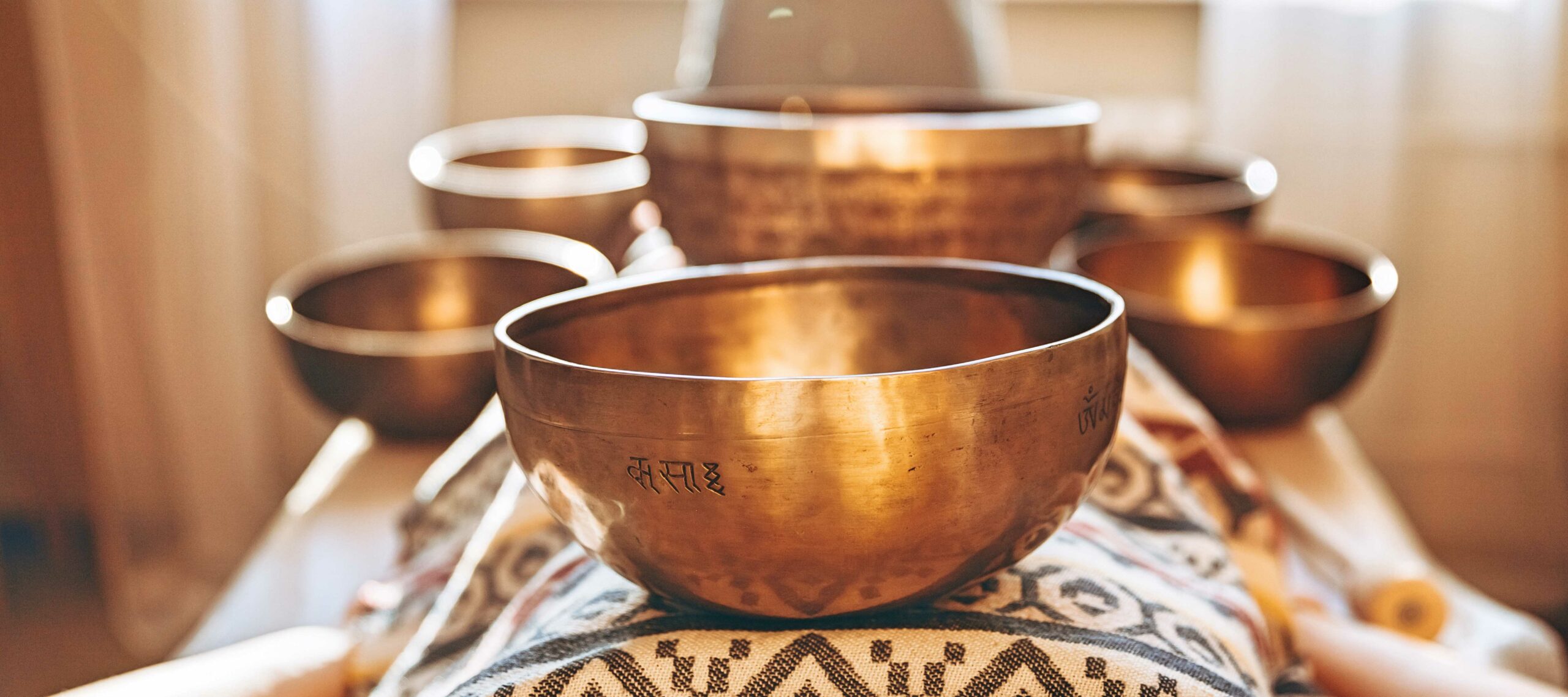 Sound Healing
At Awaken Healing + Massage, we know that everything is energy and through our subtle body awareness of what we are feeling we gain insight into ourselves.
We believe emotions and energy are our guides, and sometimes our energy and emotions can get stuck. Through sound healing, we can return to balance.
We believe that healing can come from more than just medicine and conventional treatments. Our sound healing services aim to help you find balance and peace within yourself, using the power of sound and vibrations to promote relaxation, reduce stress, and soothe your mind, body, and spirit.
At Awaken Healing + Massage, we use a variety of instruments and techniques, including Tibetan singing bowls, gongs, tingshas, and voice to create a soundscape that is tailored to your individual needs.
Your experienced practitioner will work with you to identify areas of tension, stress, or discomfort and help you to release those negative energies using the power of sound.
Many people find that sound healing can be an effective way to manage chronic pain, anxiety, depression, and other conditions.
It can also be a powerful tool for enhancing creativity, focus, and intuition. Our sound healing services are designed to be relaxing, rejuvenating, and restorative, allowing you to feel refreshed, re-energized, and renewed after your session.
Our specialized sound healing treatments focus on the chakras and meridians in the body and returning them to a balanced state, while removing any blockages that may be present.
We create a harmonious and immersive sound bath experience. This is done with the instruments placed on and around the body and the recipient laying on the massage table.
You will feel the sound vibrations resonating through your body. You may even experience a sense of weightlessness and ease.
Not only is this sound bath service great for restoring your inner peace, it also maintains your energetic wellness.
Through maintenance or preventative care we are working from an Eastern Medicine view point of staying well and creating wellness rather than waiting to work on ourselves until we have an issue that needs fixing.
Our sound healing services are available in a variety of formats, including individual sessions, group sound bath sessions, and workshops.
Whether you are looking for a quick pick-me-up or a deeper exploration of sound healing, we have a service that will meet your needs.
If you are interested in exploring the benefits of sound healing, we encourage you to book a session with us today.
Your experienced practitioner will guide you through the process and connect you with the power of sound, so you can feel more balanced and centered.
We look forward to helping you achieve a greater sense of peace, harmony, and well-being.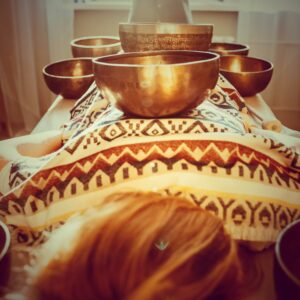 If you desire an individualized moment for you to create balance and restore energetically, this is the session for you. Our 1 on 1 individual sound sessions focus on a brief intake to see where you may be feeling an imbalance addressing what characteristics of each chakra may be out of balance.
The Tibetan singing bowls are used as a form of frequency medicine to restore balance within each chakra, as well as shift the brain into the theta brain wave state. This is how we restore energetic balance in the energy field, as well as the mind.
Sessions range from 30 minutes to an hour and you will be on a massage table. Wear comfortable clothes and drift into the waves of sound created with singing bowls, tingshas, and bells.
Duo Sound Healing Sessions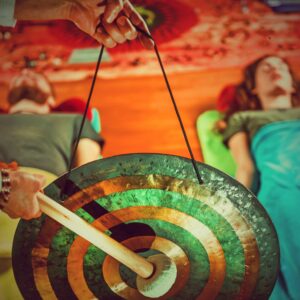 Our duo sound healing sessions offer a way for you to enjoy sound and Reiki with a loved one. These sessions are designed for two people to be set up in a restorative yoga pose on the ground next to each other and the sound instruments are played on and around the body.
The benefits are the same for each individual however this session was created to bring another gift in, the gift of quality time. If you are looking for an alternative way to invest in a moment together with someone as well as connect within and feel relaxed and rejuvenated, this is the session for you and a plus one.
Session includes Tibetan singing bowls, tingshas, Koshi chimes and gong.
Group Sound Healing Sessions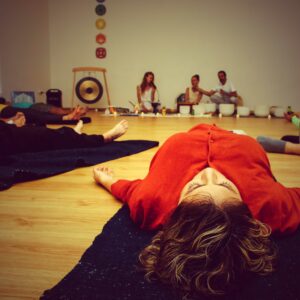 This group session produces harmonic resonance created by many specially-selected Sonic-Healing instruments with healing frequencies that include: Hand Pan, Sansula, Kalimba, Pegasus, Shruti Box, Dan Moi/Vargan, Koshi Chimes, Crystal Singing Bowls, Crystal Pyramid, Gongs of various sizes, and other exotic world instruments.
Sessions begin with vocal-toning to help bring your body/mind/spirit into tune with your heart's energy (bioelectric sound-frequency). This allows a deeper journey inward as we gracefully flow through various meditative states produced by the Harmonic Overtones of the instruments. These Harmonic Overtones induce a therapeutic state of consciousness that is capable of helping participants to disengage from their undesirable patterns and to empower positive cognitive change.
Harmonic-Resonant Sound allows us to experience cellular regeneration on many levels as various layers are realigned to Health thanks to the Standing-Wave-Fields and Harmonic-Overtones created by the instruments. Relaxation, controlled breathing, and listening to the sounds produces therapeutic states of consciousness with regenerative properties.
Contact Us to schedule your group sound healing session today.