If you've ever taken a yoga class before, you've probably ended it by saying "Namaste". One of Anand's favorite Kundalini Yoga chants is "Sat Nam" which translates into "I am truth," or "Truth is my essence."
Anand's passion for alternative healing and dancing in the spiritual realms began around 2012. One of the most profound healing chapters of her personal life was when her father was terminally ill. She likes to say that it's through this dark chapter in her life that the light found its way in.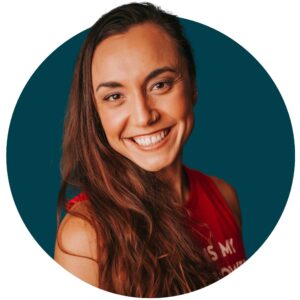 Anand began to dabble in Reiki energy work when she began receiving bodywork from a highly skilled massage therapist. This guided Anand to want to become a massage therapist and follow her natural gift of energy work to become a certified Reiki Master.
She found herself beginning to walk the path of the healer that has remained since she first fell in love with expanding her awareness by living life fully lit up.
Anand is married to an amazing man. They recently moved to Walnut Grove, Missouri to follow their hearts' desires of being in nature more and living connected to the Earth. They have 3 Boston Terriers: Rana, Lao Tzu, and Alma.
Anand's husband Matt inspires her to share music with the world as he is an amazing musician. Anand's voice is her instrument and she absolutely loves to sing. She intends to record music in the future that will elevate and uplift many.
Anand also enjoys arts and crafts and holds the intention to paint more as time allows.
But her true passion is alternative healing and she loves to study. Her Gemini mind needs information and that often leads to many hours spent reading about her hobbies that are also her career. She feels truly blessed to do what she loves and wants to share that passion with her clients.
Her education in massage therapy and energy healing includes:
AA from OTC
200 hours of Sat Tirath Ashram Kundalini Yoga Training
Graduate of A Gathering Place Massage Therapy School 2017
Sonic Massage Certification with the Center Of Sound Level 1
200 Hours of Iyengar Based Training
500 Hours of Raviana Kundalini Training
Weekend Intensive on PTSD and Trauma Course with Ravi Singh
75 Hours of Radiant Child Yoga Training with Lana Reed
Reiki Master Attunement
Additional 300 Hours of Iyengar Based Training
John Barnes Myofascial Training Level 1
Soma Veda Thai Level 1
Anand is naturally a very energetic and animated person and loves that her career is all about finding and creating a more peaceful way of Being.
She gets to be her naturally energetic self and learn how to regulate that into a state of love with herself and others.
Anand believes that we are all here to empower ourselves and each other. She is passionate about empowering others to receive and create optimal self care and believes that it's in truly loving ourselves that we can show up as what the world needs and how we want it to be.
For Anand, that is a place of acceptance, love, compassion, joy and harmony within and around us.
Anand trusts that Spirit will guide her. Her hope is that in her practice of ritual and love for herself, her passions for healing, and her joy received from being of service, everyone will continue to evolve into a higher state of Unity.
"We are all One Heart, Eternally Beating" - Anand